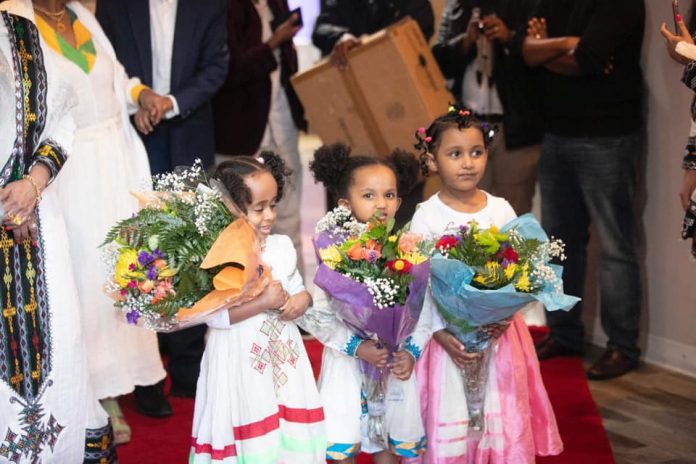 The final multiple images shared about ERISAT conference around the USA, sustain and symbolize our desire that will allow the Eritrean people to see and realize just how beautiful we are! The journalists representing ERISAT – and those behind the screens – said many encouraging words to us, but the summary of it all is that they showed us the ability to overcome our struggles. They told us we are all heroes that have overcome internal and external hurdles to survive and thrive. This tension, apposition and resolution of the internal and external struggle is a major device in all of ERISAT's journalistic work, because their goals was never to deify the Eritrean people, but to enable them to see that they are good people, despite the many circumstances we face and our own dysfunction that often enables our enemies to take our development into their custody!
Their first and last message being that Eritreans are worth much more than we are settling for! To seize control of our own destiny is a priority and with the dismantle of our destiny we are dismantling our own liberation. The goal is not to create an overly romantic and unrealistic celebration of the Eritrean people, but to explain to Eritreans that although they have the ability to seize control of their own destiny, they continue to pull to pieces their own freedom.
ERISAT is calling for a combat of righteousness; this will be a warfare that must entail the shaping of a "wounded peace." There is so much work that must be done and this work must entail engaging enemies of justice and righteousness no matter who they are! A big THANK YOU to ERISAT team! Well done! Haluwulna! Next stop will be in Eritrea!
Fikrey Birhin