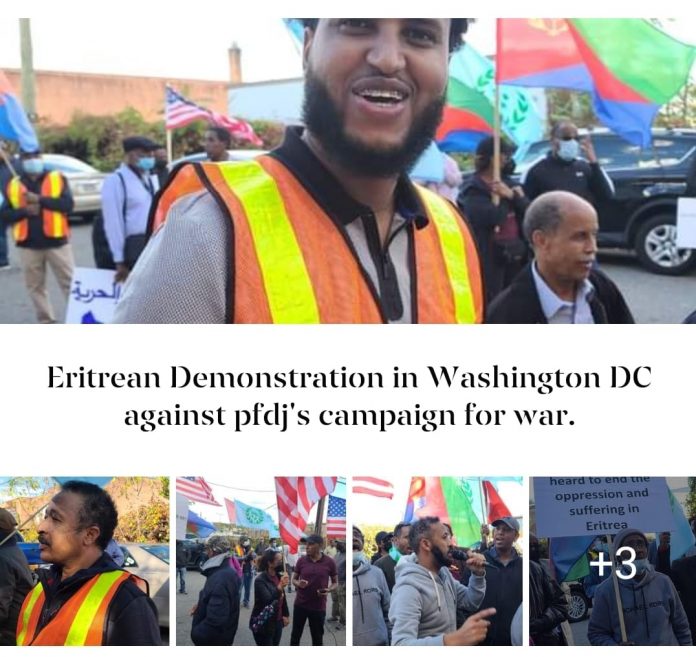 PRESS RELEASE
Association of Eritrean Americans
Hilton Hotels hosting event for group accused of committing crimes against humanity
Eritrean Americans are urging Hilton Hotel to cancel an event it is hosting for representatives of one of the most brutal dictators called the PFDJ.  The event is set to take place at the Hilton Houston Westchase this Saturday November 13 at 2pm.
PFDJ hosts various events in support of and as propaganda for the brutal dictator of Eritrea, Isaias Afwerki, who has been in power for 30 years.  During his reign, the dictator has imprisoned thousands of citizens including journalists, students, artists, politicians, religious leaders, the youth and the elderly.  Eritrea is now the only African country without a constitution, a parliament, or a private press.  Eritrea is the only country that has experienced mass exodus due to indefinite conscription of youth into national service, also known as "national slavery."   According to Global Slavery Index, there are 451,000 Eritreans living in Eritrea under modern slavery.
The full list of abuses is horrific, including widespread and systematic enslavement and sexual abuse of girls as young as 17 years old.  The UN Commission of Inquiry accused senior government officials at the highest level of committing crimes against humanity.
Eritrean Americans point to Hilton's robust Human Rights Policy Statement to encourage all of their properties to "conduct business operations in a manner that respects human rights."    Hilton's Social Impact dedication on their website further states "we are committed to fostering respect for human rights for all."  Hilton is also a signatory to the United Nations Global Compact vowing to abide by the Universal Declaration of Human Rights.
Eritrean Americans are urging Hilton Hotels to abide by their above commitments to human rights and reject complicity in the activities of the dictatorial group. They call on Hilton hotels to immediately cancel the event being held by the same group the UN has accused of committing crimes against humanity in Eritrea.